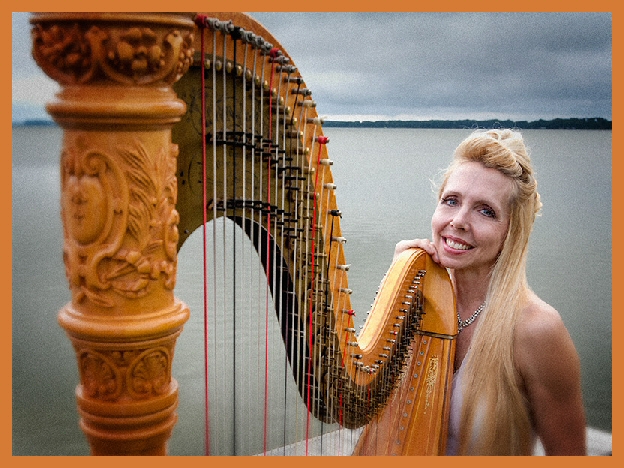 Photo by Steven Paul Hlavac ~ www.photoasylum.com
Nici Haerter is an accomplished harpist with over 25 years performance experience. Digital sales of her solo CD " Harp For All Ages" spans five continents and counting. As a soloist, Nici performs regularly throughout Central Florida at corporate functions, special events, elegant weddings, and at skilled care facilities in the "Healing Harp," where she also plays with a portable, strolling/therapy harp for a more interactive and personal approach.
Nici's outreach program was recently featured in Pulse the Magazine's featured article entitled "Harpist with a Cause."
In addition, Nici was featured on a local radio station!
She is a member of the American Harp Society and frequently performs with a harp ensemble at local concerts and holiday events. Nici has appeared on Star Network's television series "Destination Weddings," and as an on-staff harpist at the Atlantis Restaurant, Renaissance Hotel at Sea World and at Walt Disney World's famous five-star restaurant, Victoria and Albert's.
This gifted Rollins College graduate has studied with internationally renowned harpist Jan Jennings, and attended workshops with other such notables as Deborah Henson-Conant, Carl Swanson, Louise Trotter, Elzbieta Szmyt, Park Stickney, Rudiger Oppermann, and Susann McDonald.